How can I start a 1 product = 1 tree campaign for my company?
The Net Zero Product service allows you to plant and offer 1 tree for each product purchased or order placed from your e-commerce site.
We connect with the main e-commerce platforms to offer you seamless integration and automate the whole process. Once connected, it will just run on its own and offer trees to your customers.
Visit the Net Zero Product section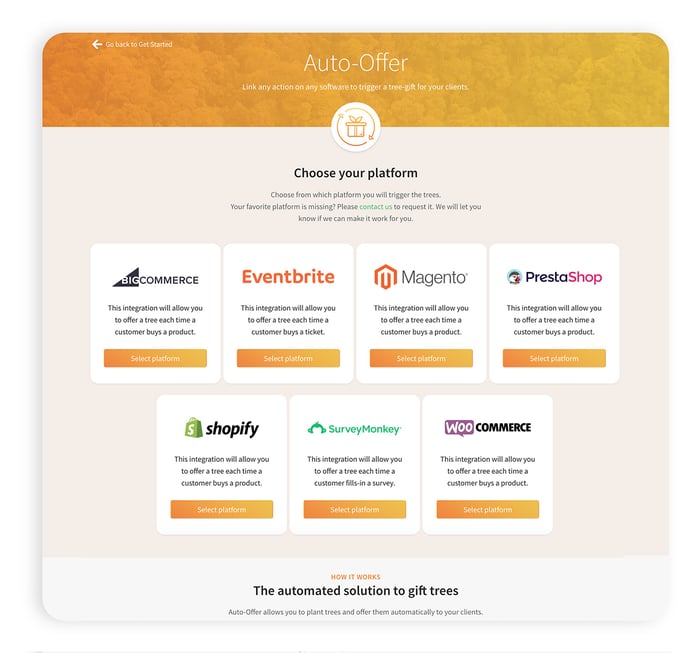 Platforms we currently support
Shopify
Woocommerce
Magento
PrestaShop
BigCommerce
Eventbrite
SurveyMonkey
What can you do if your platform is not on our list?
We currently offer integrations with the main e-commerce platforms, and we are progressively extending our offer to more SAAS platforms. If your platform is not provided, please contact us to request it. We will let you know if this is workable, at which time, and if so, we will develop it at no cost.
For more advanced integration, we also offer our Tree-Nation IOT (Internet of Trees)