How to offer a tree with a paper certificate
When you offer a tree you always have the option to print a tree certificate and hand it personally to your friend. Your friend will also receive an email but you can make sure that you first give your gift by hand.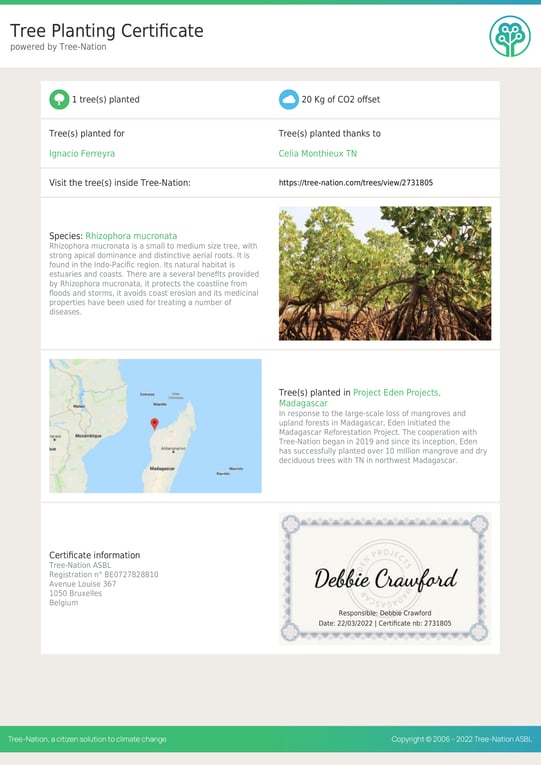 In order to do that, here are the steps you need to follow:

1- Offer your tree from the Plant section like always.

2- During the purchase process, with the calendar tool, you can schedule when your friend will receive the email. (Note: To keep the surprise effect, select a date posterior to when you plan to visit your friend and hand them the certificate).

3- Just after the purchase you will receive a confirmation email in your mailbox. In this email, you will have a link to your page My Contributions, but you can go there directly as well.

4- Inside this page, you will find a link/button 'Codes and Certificate'. Click here and access all your pdf tree certificates that you can then download.
A certificate includes a tree URL, which will allow your recipient to collect the tree.
(Please avoid testing/trying to collect the tree yourself or you may collect the tree on your own account!)

5- Print the pdf.

6- Gift-wrap it, and it's now ready to be offered in a paper format!

If you still have any questions, please contact us.