Consumer trends reveal that sustainability is a key consideration for a variety of consumer segments when making their purchase.
Make your commitment visible to your customers by adding a banner to the website's top navigation. The fact you plant trees has the potential to increase your sales in the same way as a promotion.

Let's see a few examples of how our sponsors use it:
Gestalten

The climate-conscious publisher from Berlin shows its commitment to planting trees for every book sold in the header of its website. Before the customer begins their book search, they already know that their next book will offset CO2 emissions.

Their commitment is visible within the website's top bar header: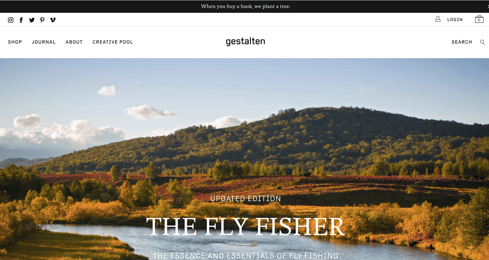 https://gestalten.com/
MarketSurf
MarketSurf, the sustainable marketplace for surfers, ensures that every customer knows that their purchase is having an impact on the fight against climate change by adding their dedication to this matter into their website's top bar header.

Their commitment is visible within the website's top bar header: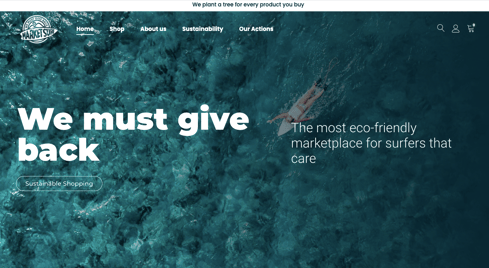 Shovava
Planting trees and giving something back to the world is one of the most important pillars of Shovava. They want their customers to know they are part of the change they're making by adding their initiative to their navigation bar.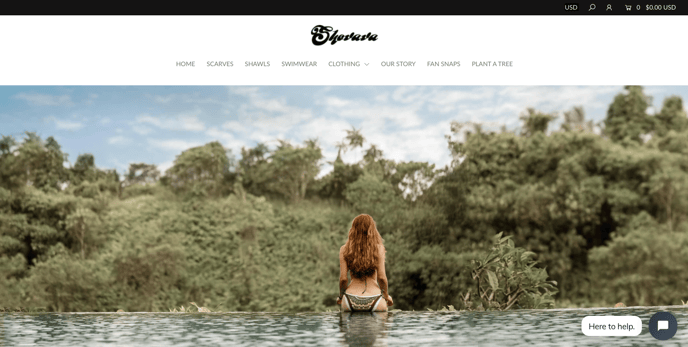 https://shovava.com/pages/tree-nation

Essential Glasses
Essential Glasses from Amsterdam is aware of its climate responsibility and wants to make a positive contribution while involving its customers in the process. Adding their commitment to its website navigation helped the retailer to position itself towards sustainability and inspire customers to be part of the solution.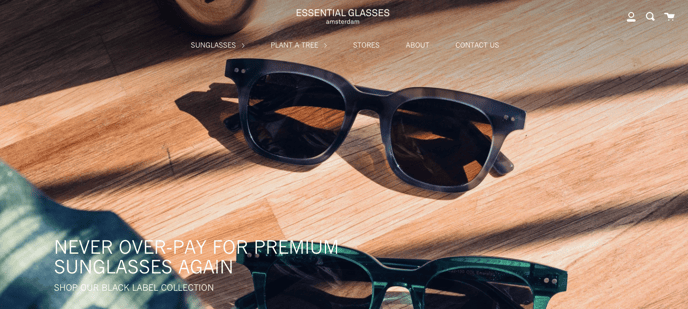 https://essential-glasses.com/pages/plant-a-tree
According to a
recent study
, 'Achieving sustainability will develop lasting brand loyalty among your customers, who will then go on to spend 67 percent more than new customers.'
Besides, referring to product quality, sustainability and ethical business practices are the biggest reasons consumers conduct recurring business with a brand.