Display your commitment on your website's main pages
Customers are more likely to buy a product when knowing that their purchase will impact our planet positively
We recommend creating a full page on your website dedicated to your brand's forest. This page will allow you both to explain why you are taking a commitment towards the planet but also give proof of your commitment by linking back to your forest on Tree-Nation.

Having a full page is also practical to be able to always point your customers to your planting commitment each time you mention it, whether on social media, an email, or a newsletter.
Please find some examples below:
Shovava
Planting trees and giving something back to the world is one of the most important pillars of Shovava. The creative fashion label from Byron Bay, Australia wants its customers to know that every purchase makes an impact by adding their initiative to the navigation bar.

Show your forest right from your main navigation:



A full-page dedicated to your brand's forest: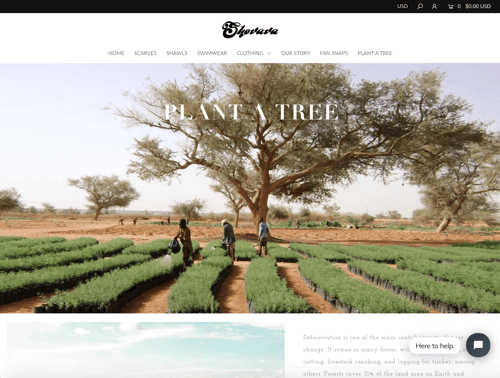 A link to your forest at the end of the page: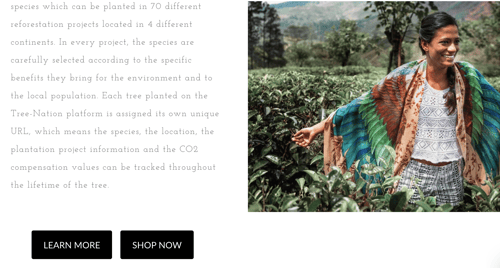 https://shovava.com/pages/tree-nation
Essential Glasses
Essential Glasses from Amsterdam is aware of its climate responsibility and wants to make a positive contribution while involving their customers in the process. Adding their commitment to its website navigation helped the retailer to position itself towards sustainability and inspire customers to be part of the solution.