Trees make ideal gifts for your customers and employees. Discover what a Tree-Gift is!
Thanks to Tree-Nation, you can easily plant and gift trees to your customers, partners, or team members. Show your leadership by driving change and replacing greeting cards or company gifts with trees. Stop offering plastic and paper-based gifts that damage the environment. Offer a gift that makes sense and will grab everyone's attention!
Every tree planted on Tree-Nation has a virtual companion, the virtual tree, that will keep you informed about the real planted tree. Each virtual tree also embeds an image and a message enabling your trees to transform into very nice e-gifts.
In practice, it works like this: you offer a tree to your client, your employee, or any other person of your choice. The person receives an email saying that you have offered them a tree. The email already shows the species and the location of the tree along with a button for the person to plant it. This person will be redirected to our website, where they will see an image similar to the one below: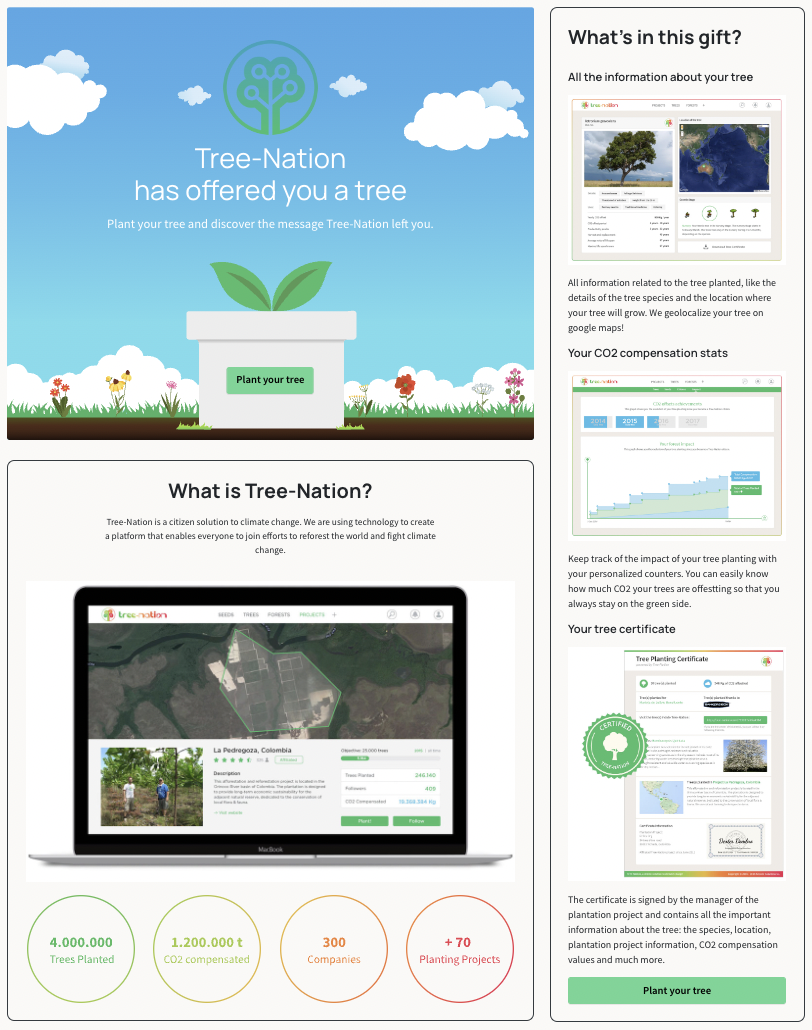 After the person clicks on the link, the tree will be planted. This tree will appear both in your forest and in the forest of the person who received the gift.
This process can be either manual or automated. By manual, we mean offering a tree to people from time to time. By automated, we mean gifting trees through our services for companies.
For more information, please also check this link.