How to collect a tree
Someone has gifted you a tree? Here is a step-by-step on how to collect it.
Every tree planted on Tree-Nation has a virtual companion, the virtual tree, that will keep you informed about the real planted tree.
When someone offers you a tree, you will receive an email in your inbox. The email will show the species and location of the tree, and also a button for you to plant the tree as shown below: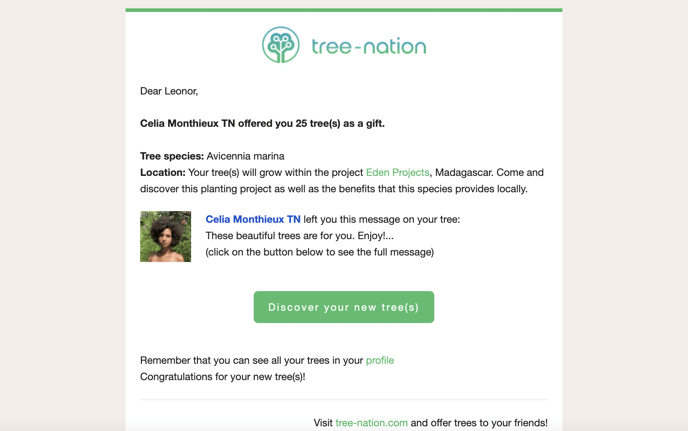 After clicking the button you will be redirected to our page, and you will see an image similar to the one shown below: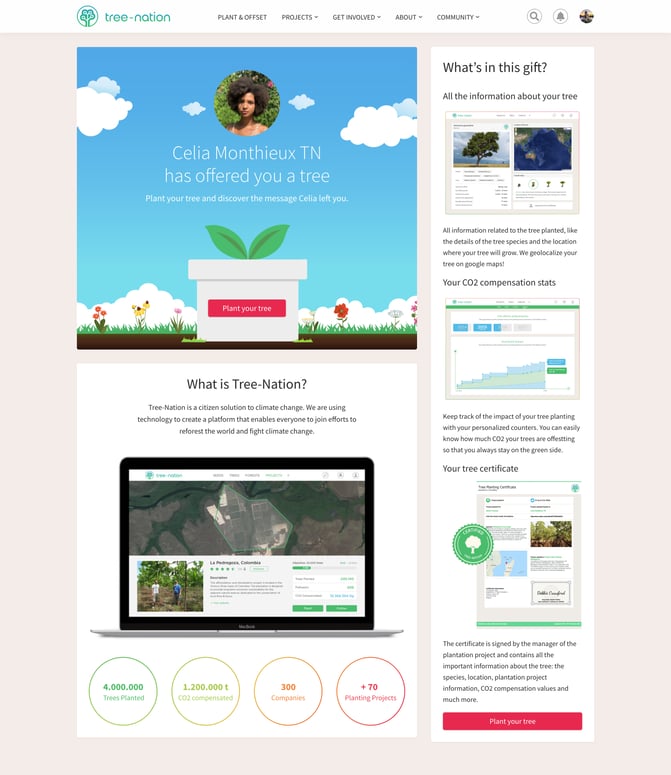 After clicking on the 'Plant your tree' button, your tree will be planted. We recommend you to register on our platform after collecting the tree so you can start gathering all your trees in your citizen forest, invite friends, family, and colleagues to create their own forests, and even gift them trees on special events or occasions.
Watch this step-by-step video on how to collect a tree: