This integration will allow you to offer a tree each time a customer buys a product. Completing this integration will take you just a few minutes. Once completed, the system will be 100% automated.
Step 1: Create your Tree-Nation ID
Please go to the Net Zero Product section: https://tree-nation.com/offset-products
And select the Magento platform.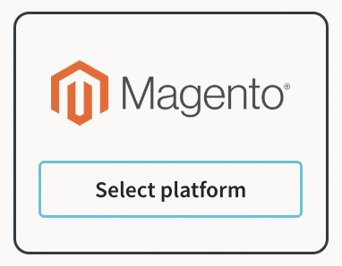 You will need to:
login or register as a company
credit your account so that trees can be planted automatically.
To make sure you don't run out of credits, please tick the auto-refill option. Click on the Learn more link for more details.
Proceed to the next page to receive your code: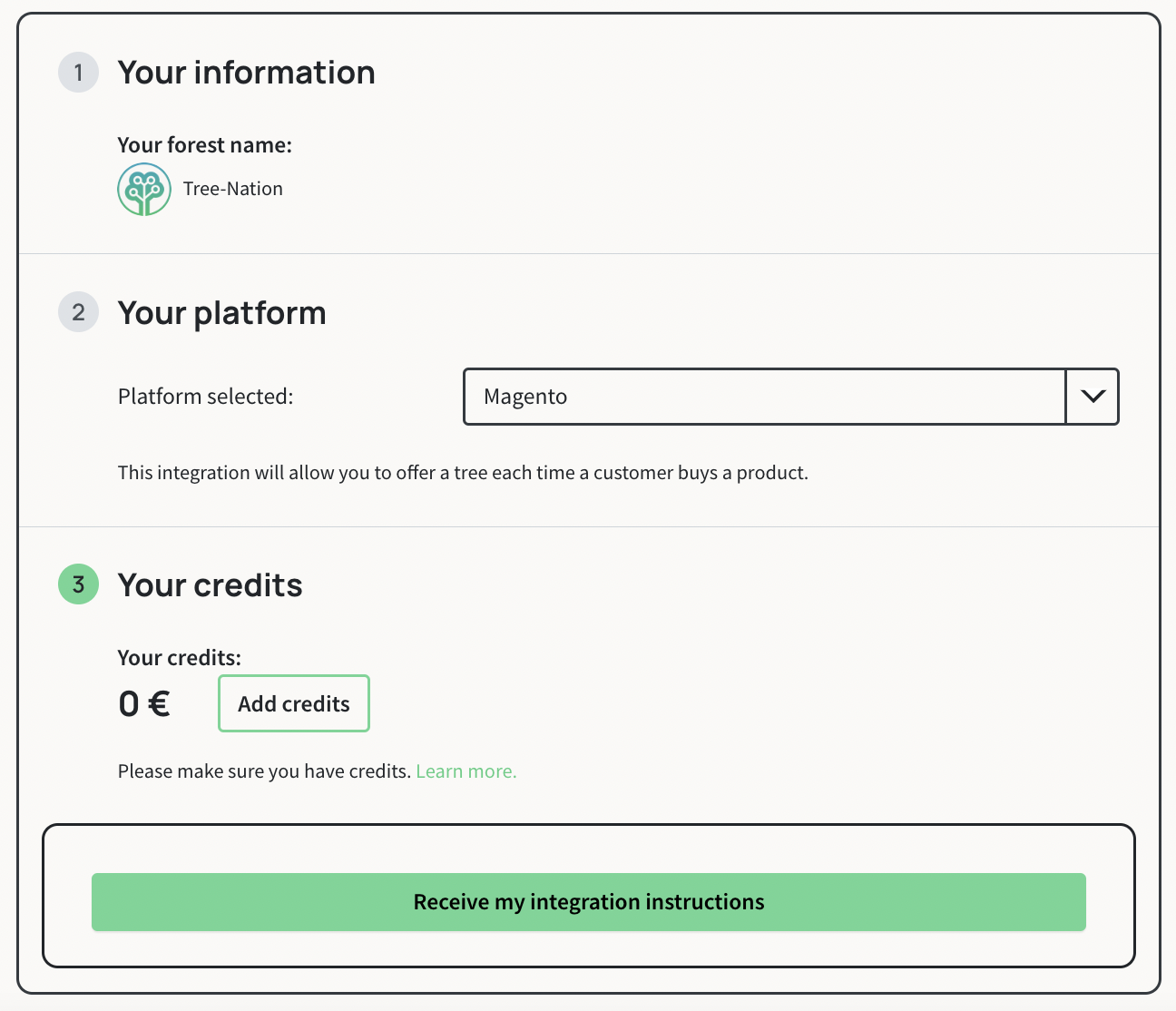 You will then receive a code that looks like this:

Step 2: Install the plugin in your Magento
Once you have installed the extension from the Magento Marketplace, (Or click here for a direct download) follow these steps to configure and activate the Tree-Nation extension:
The module settings are located at

System >> Webhook Configuration

(section Tree-Nation). You can also find this configuration under

Stores >> Configuration >> Sales >> Tree-Nation Webhook

On the configuration page:
a) Make sure the Enabled field is set to 'Yes'.
b) Fill the Tree-Nation ID field
You can find your Tree-Nation ID on this page: https://tree-nation.com/auto-offer/confirmation/magento
c) Don't write anything in Advanced parameters unless instructed to do so. Then click on 'Save Config'

That's it!
Step 3: Now, make a test!
Quickly make a purchase of a product in your shop to make sure you receive your tree in your email!
Important: When making your test, do not use the same email you use in your Tree-Nation account. Otherwise, our system will detect that you are the tree sender as well as the tree recipient and no gift email will be sent. Use any other email and it will work.
Option - Customization
Please click here to make any customization changes
Tools for your website and communication
Please click here to access tools for communicating about our partnership.