Offer a tree with every product you sell, generate more sales, and offset the emissions linked to your products. All in one!
What the service does
The Net Zero Product service does 2 things: offsetting the CO2 emissions of your products and gifting trees to your customers. This service allows you to start a 1 product 1 tree campaign, offering one tree for every product purchased by your clients.
The CO2 offset generated by the trees planted can be linked to the production and delivery of your products.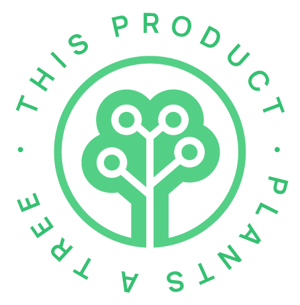 Your benefits
Planting and gifting trees on behalf of your customers is the perfect way to communicate your commitment. We believe this is a great way not only to increase your sales but also to foster your clients' loyalty and inspire your community to be involved in the most efficient and affordable method to fight climate change.
As we are offering 250 trees entirely free as part of our Net Zero Product service, you will be able to see the results yourself without any financial burden.
See in this video what Net Zero Product (1 Product 1 Tree) looks like in action:
We've included some of the best practices for your communication to show you how to get the most of your commitment.


Click here to start the Net Zero Product program.