Configure my Net Zero Products (1 product = 1 tree)
You can customize your Net Zero Products by following these steps:
1. Click on the 'Plant & Offset' button in the top menu.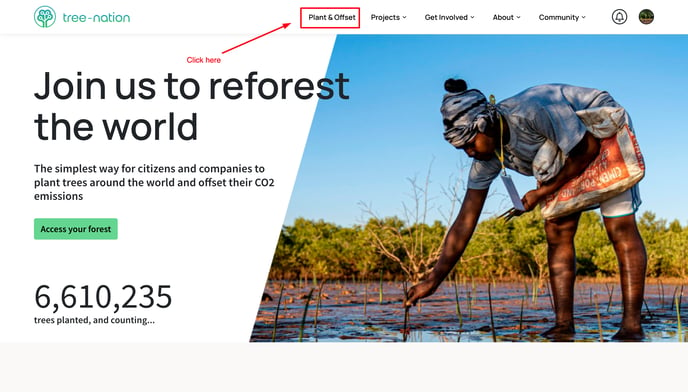 2. Click on the 'Offset Your Products' button under the Net Zero Products service.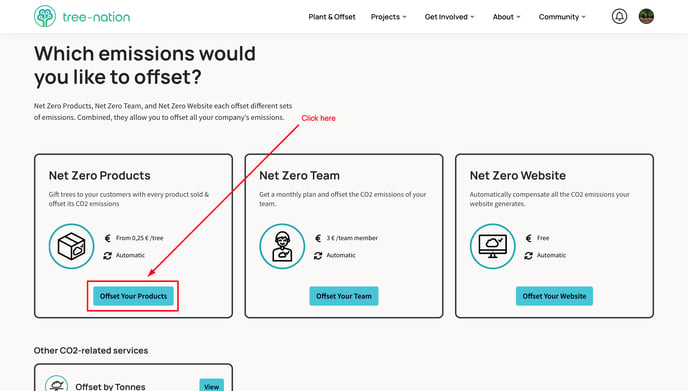 3. Click on the 'View code' button to access the configuration options for your Net Zero Product.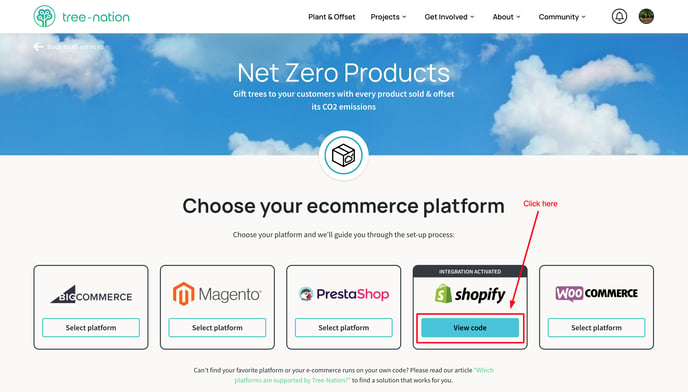 4. Click on the 'Customize' tab to begin personalizing your Net Zero Product.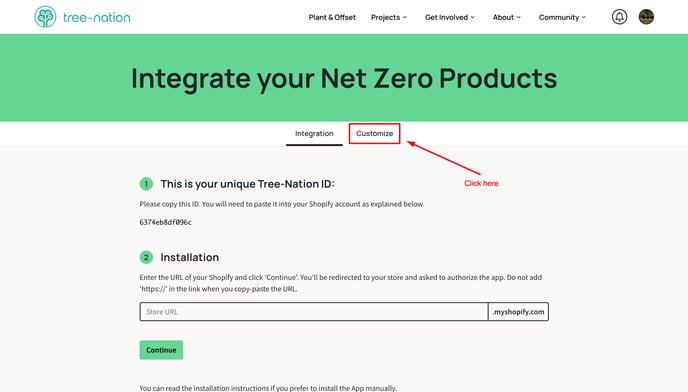 5. Select your plan, personalize your trees, and set the language for the Tree-Gift emails as desired.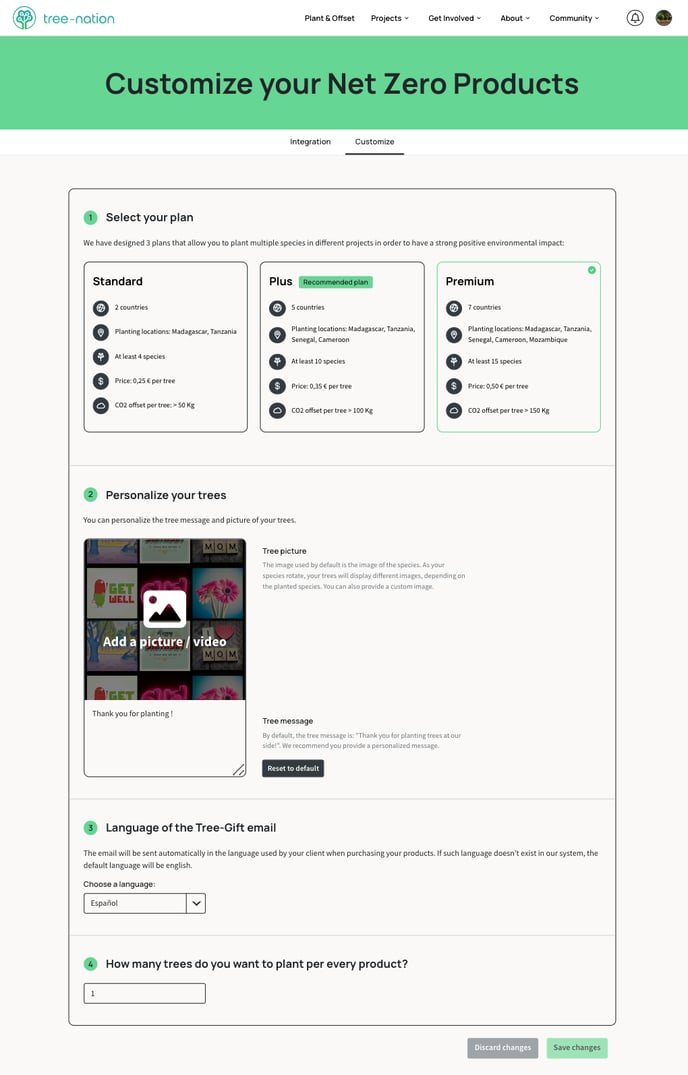 6. Save your changes to apply the customization to your Net Zero Products.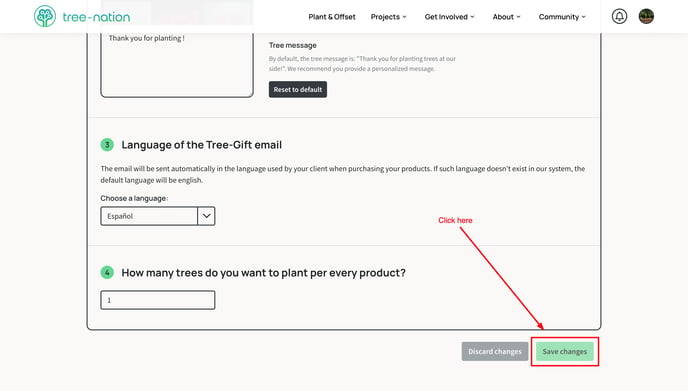 Learn more about your configuration options.