"Planting Habit" is a concept that allows users to share their reasons for planting trees, see trends and participate in popular campaigns in order to promote and establish new habits.
The 'Planting Habit' is a new concept on Tree-Nation. By using Tree Hashtags, users can share their reasons for planting trees. It is also a great way to promote campaigns.
At Tree-Nation, our goal is to cultivate and encourage consistent tree-planting habits, or commitments, for both individuals and companies, tied to particular behaviors, events, or actions. We aim to establish new habits of planting trees in response to specific triggers, such as gifting a tree for every meeting attended or planting a tree each time a significant team milestone is achieved.
With the addition of a #, the impact of these planting habits can be quantified, allowing sponsors to identify and adopt successful tree-planting habits that resonate with their values and objectives. The Planting Habit is the easiest way to:
Link your activities to trees.
Any meaningful activity in your company can be connected to a tree being planted.
Define your commitment by selecting which planting habits you want to support.
See trends and measure the success of your campaigns to stay up-to-date with topics that are meaningful to your public.
Make your brand a source of influence and inspiration: Help popularize new planting habits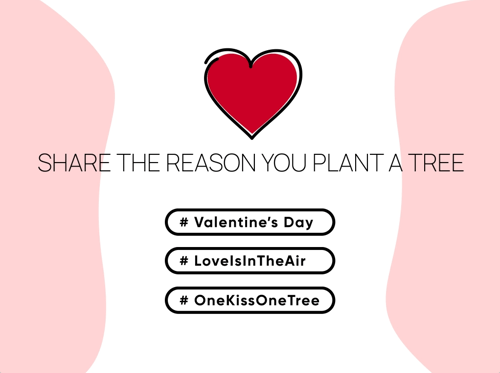 For example, the Planting Habit #1trip1tree encourages users to plant a tree each time they travel by plane or train, while the Planting Habit #1meeting1tree promotes the idea of planting a tree each time an online meeting is held with a colleague or partner.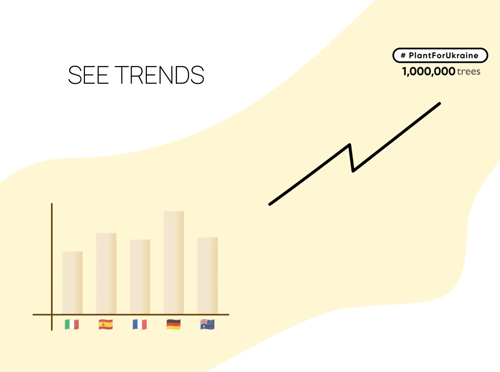 The tree-nation.com/trees page displays the trending Planting Habits or the hashtag of the day, showing users the main reasons behind the tree-planting of the community as a whole. It also suggests new ways for users to get involved and shows new reasons for planting trees.