Choosing and following your projects
Our project locations
Discover the projects where you can start planting now.
We currently plant trees in Argentina, Australia, Bolivia, Brazil, Burkina Faso, Cameroon, Colombia, France, Guinea, India, Indonesia, Kenya, Madagascar, Mexico, Mozambique, Nepal, Nicaragua, Peru, Portugal, Senegal, Spain, Tanzania, Thailand, Uganda, United Kingdom, and the United States.
We are also working on adding new projects in over 70 new locations.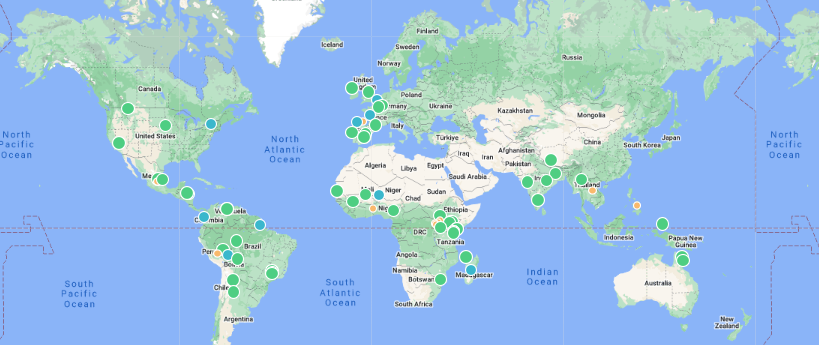 From our projects list page, you can use our map to easily spot locations where you can plant. Our active projects, with green dots, are where you can fund trees now. Our future projects, with orange dots, are projects we are working to fund in the future. And lastly, the blue dots are the projects that have already reached planting capacity and are therefore no longer active.