Tree Challenge - Win up to 130 trees every day!
Plant trees with the daily hashtag to compete for prizes.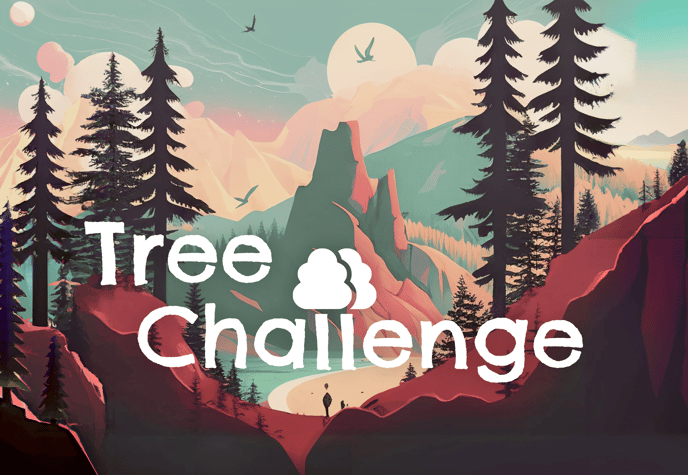 The Tree-Nation Tree Challenge is a daily competition and a great way to make a positive impact on the planet. Every day, a new topic will be chosen as our Hashtag of the Day, and you can join the fun by planting trees with that hashtag.
How it works
Go to the Trees page to discover the hashtag of the day.
Start planting trees for this hashtag to participate.
Prizes
The top contributor, who plants the most trees with the hashtag, wins 100 free trees.
The favorite contributor, whose tree receives the most likes, wins 25 free trees.
One lucky winner, chosen randomly, wins 5 free trees.
We will also announce the winner of the previous day in the forum. All winners can also be found here:
#TreeChallengeWinners
Please note
that the trees must be
planted on
the same day as the active hashtag of the day
to be eligible for prizes.
How to add the Hashtag to your tree
To add the Hashtag to your tree, make sure it is added within its appropriate space as seen below: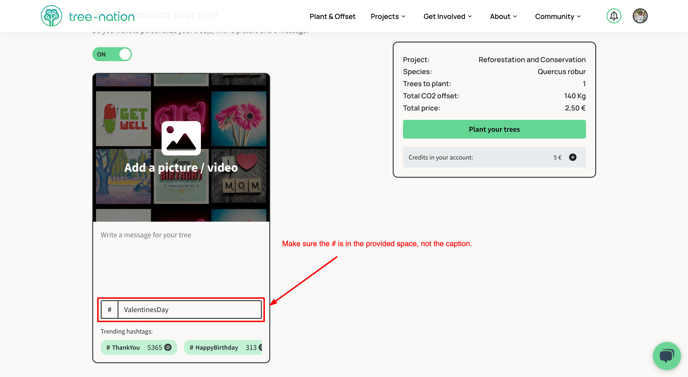 Also, keep in mind that the hashtag will be pre-filled for you if you plant by clicking on the '+ Plant trees for #' button on the page for the relevant hashtag as seen below: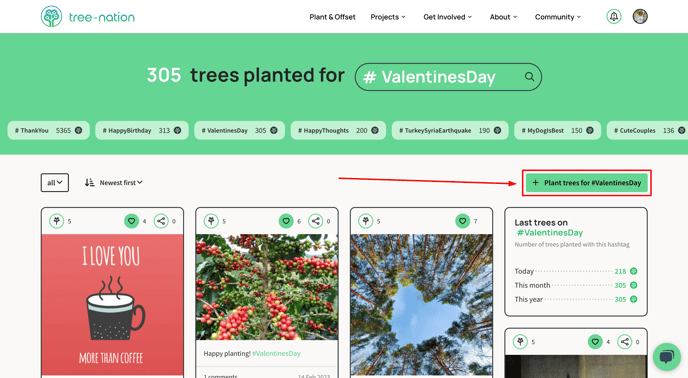 Join the fun and make a difference by participating in the Tree Challenges!