Follow the progress of your trees
Your forest has a specific section designed for this: the forest updates section.
Your forest update
For every plantation project, frequent updates and articles are posted on the project Updates section. Those updates are then replicated to your own forest Updates section, only showing updates for the projects you have trees in.
Your forest updates: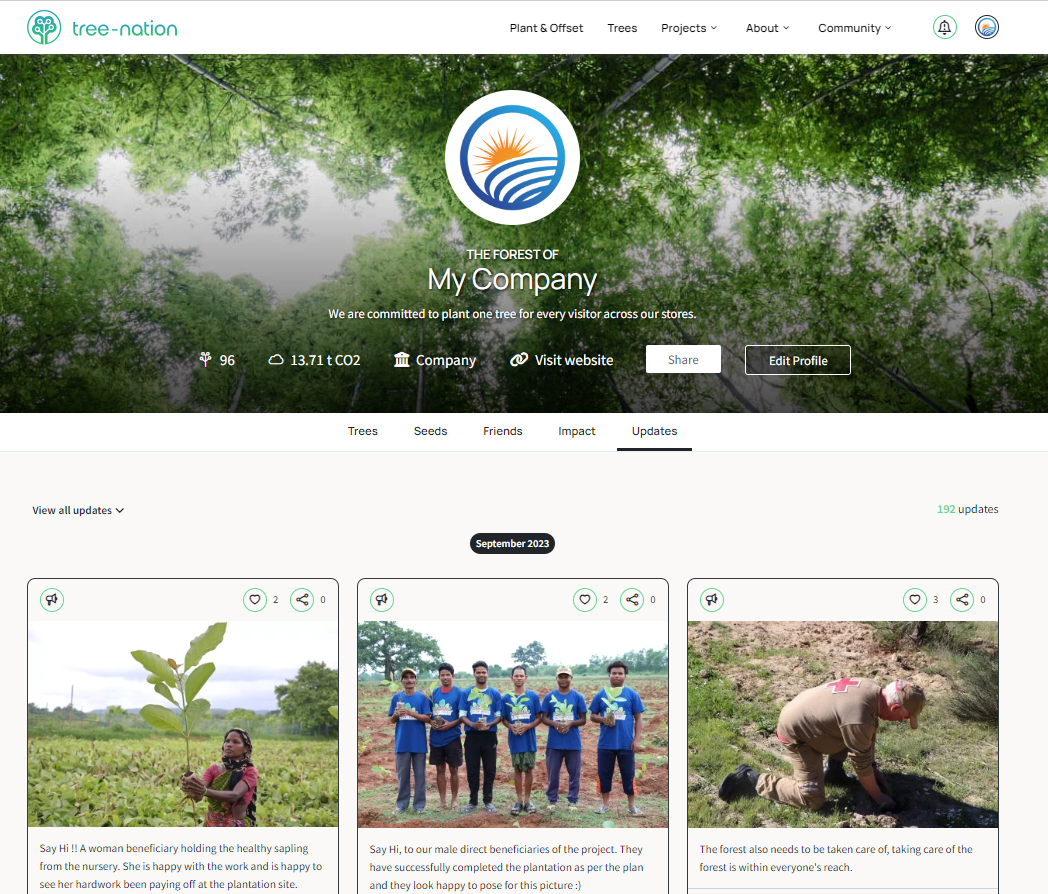 Project updates
You can also access the full list of all updates from all projects by clicking on Projects Updates in the main navigation: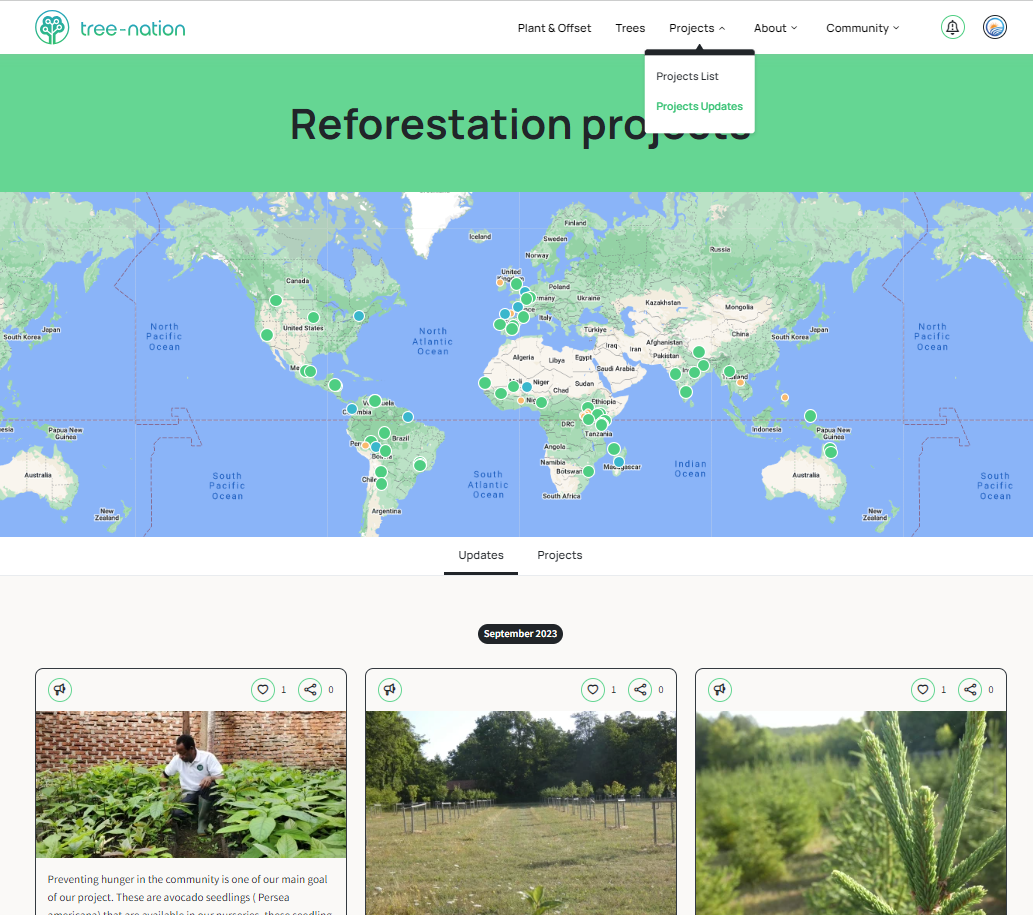 Within the Updates section, you can not only read the project's latest updates but also leave comments, questions, or encourage the local planters.
Notifications
You will also receive a notification on the website when any of the projects you follow posts an update. Click on the notifications button to see them: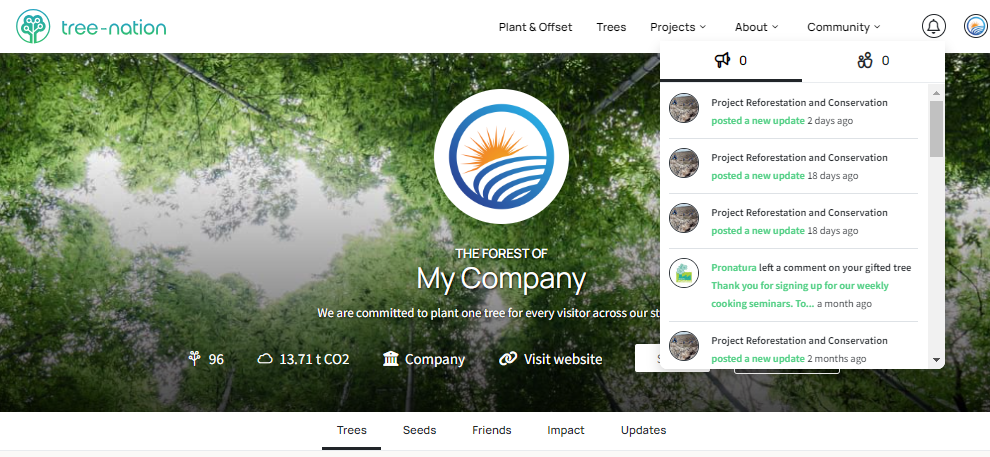 In order to not send you too many emails, please note notifications are only within the website and this functionality does not send you any emails.
Follow more projects
You can also decide to follow new projects. For this, use the 'follow' button available for each project.

Newsletter
Subscribing to our newsletter is also a good way to stay tuned to the major news about our projects. Make sure you subscribe from your Settings page.

All our content is authentic, we never use stock images. All our texts are written by local planters.

Read also: When will my tree be planted?