Forest- Updates
As soon as you start planting trees in a project, you will start receiving news about this project in the Forest Updates section of your forest page.
Visit your Forest Updates section here.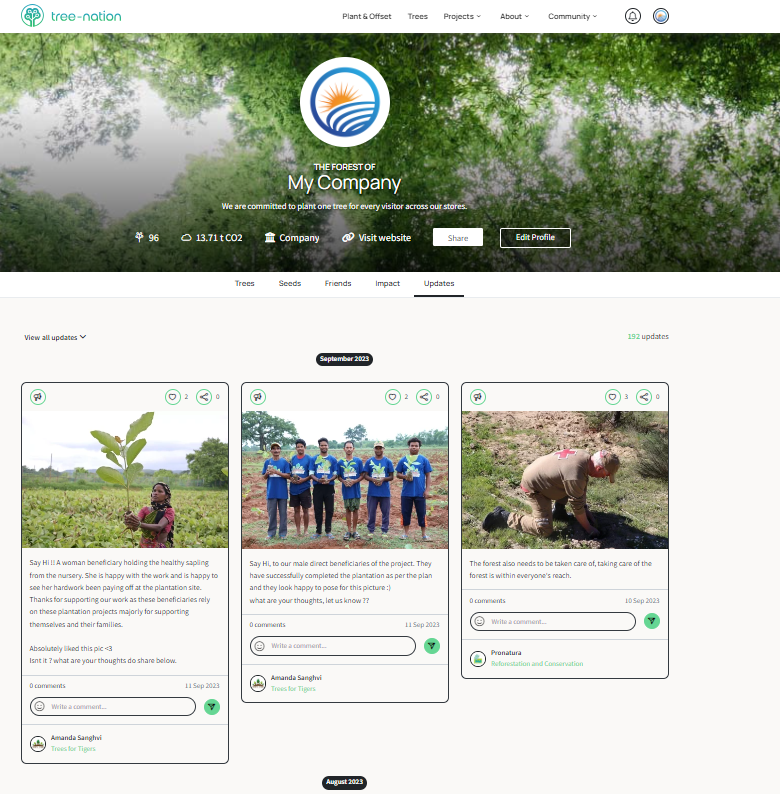 You will discover the different activities of the projects you support through articles and videos.
If you want to stop receiving updates from a specific project, you can "unfollow" a project from the projects list.