Can I visit a project?
Yes, you can visit all our projects. You will find their contact details on their project page.
Just click on the project that you selected to support.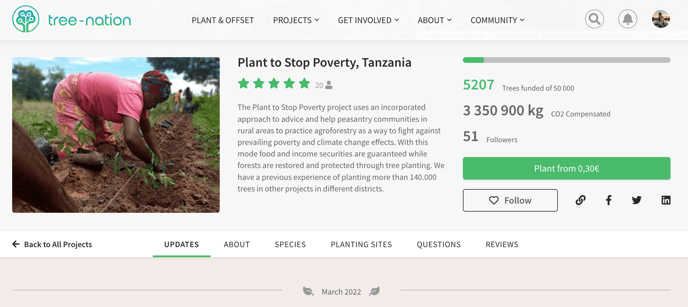 Then, click on the 'About' section, and then scrolling down you will discover our "How to visit the plantations" section. Each project has a methodology for visitors!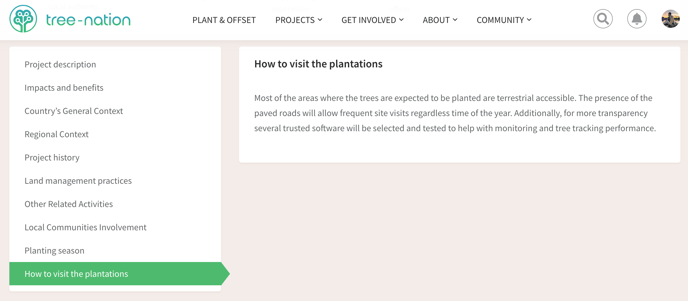 Note that some of our projects are specially equipped to receive visitors. These are ecotourism-type projects and you can identify them with the following icon: