My trees
"Trees" is a tool inside your forest that allows you to check information about the planted tree.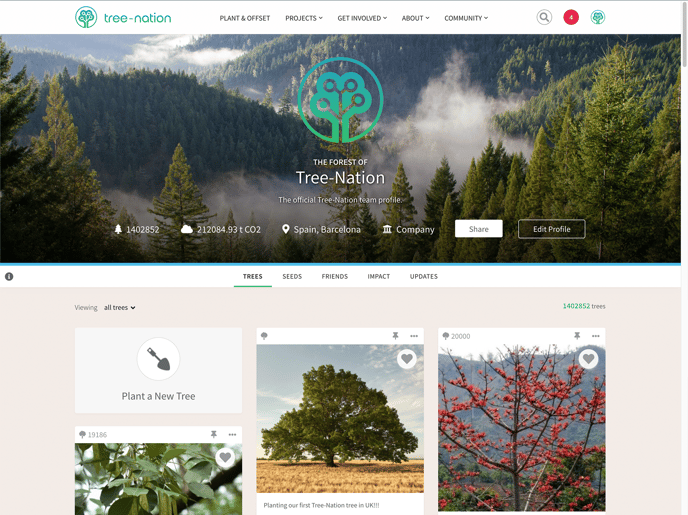 Every tree planted on Tree-Nation has a virtual companion, the virtual tree, that will keep you informed about the real planted tree.
By clicking on the tree image, you will be able to check information about the species you planted, the location, information about the project you chose, and the option of downloading your tree certificate.
First, this section will inform you about the virtual companion of your tree. You will be able to see information about the species and you can see the comments people left on your tree.
Just scrolling down your screen, you will see the information about the real planted tree. The section on the left will show the species you chose and on the right your tree's location.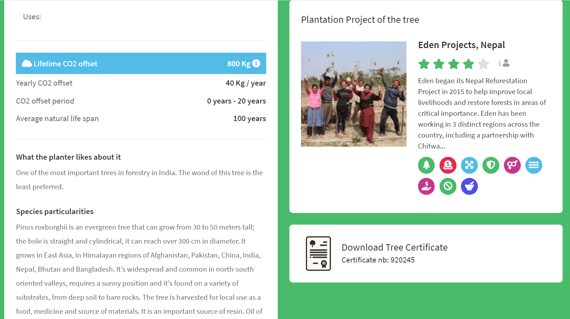 At the bottom of the page, you will find a button to discover information about the plantation project and a link to download your tree certificate.