Mijn herbebossingsproject maken bij Tree-Nation
Hoe kan ik mijn herbebossingsproject registreren bij Tree-Nation?
Als je een organisatie bent met een herbebossings- of bosbehoudproject, dan kun je je aanmelden om onderdeel te worden van ons platform.
Om je herbebossings- of bosbehoudproject in te schrijven op ons platform, moet je je eerst als een gebruiker op Tree-Nation aanmelden en vervolgens hier klikken om je project te creëren.
Vul dan de benodigde informatie in, waaronder de naam, locatie, beschrijving en een afbeelding van je project.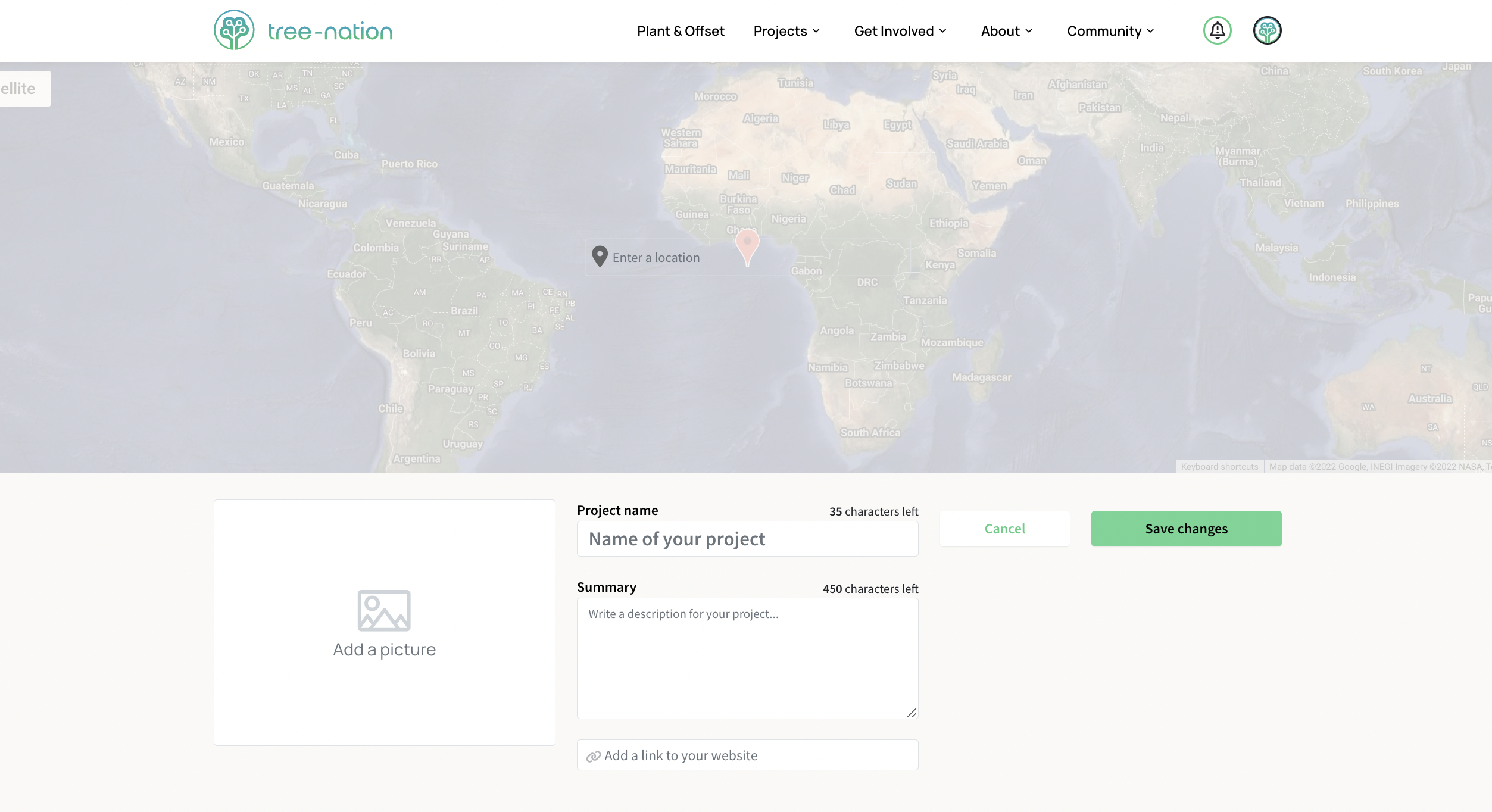 Zodra het project is gecreëerd, kun je drie secties van je project bezoeken (Over, Plantlocaties en Soorten) en kun je de verdere benodigde informatie op je eigen tempo invullen.
Je kunt in de Dashboard-sectie ook altijd zien welke informatie je nog moet toevoegen.