Comment trouver l'ID Magento de mes produits
You can customize your account to only trigger trees on certain products. For this you need to send us the list of Product IDs that SHOULD plant a tree (not the list of products that shouldn't).
Cet article sera bientôt traduit en Français. Veuillez nous excuser pour ce désagrément.
From your Magento- admin panel, you will need to cick on catalog and manage products.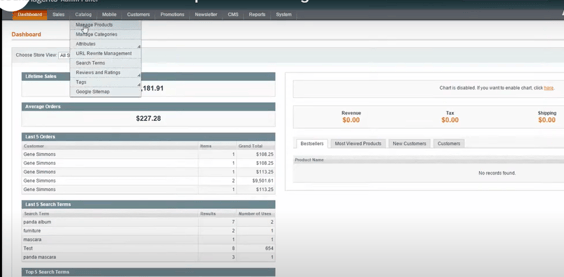 You will find the list with your product IDs: