Plant trees
Tree-Nation is well designed to make the action of planting a tree a very simple task.
Here is a step-by-step:
Step 1
The first step is to create your forest account. Register here to create your own forest.
Step 2
Once your forest is created, select the Citizen option in our Plant section and click on ''Start Planting''.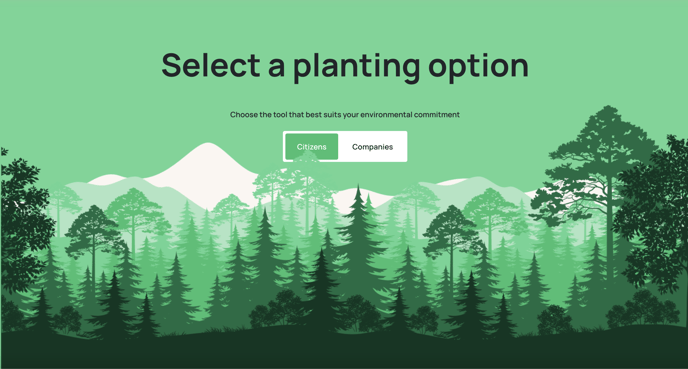 Step 3
You can select a plantation project, the species, and the number of trees to plant. You can also personalize your tree with an image or message. After this, just click on the button on the right where it says "Plant your trees".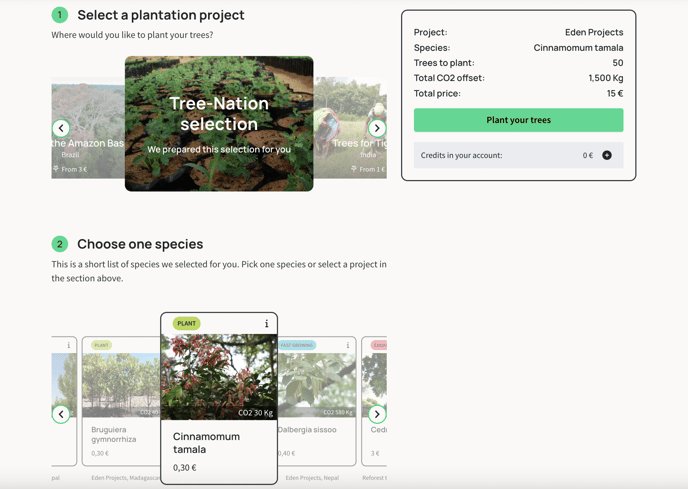 Step 4
Just have a quick check on your purchase. If everything is looking okay, just click on "Pay & Plant".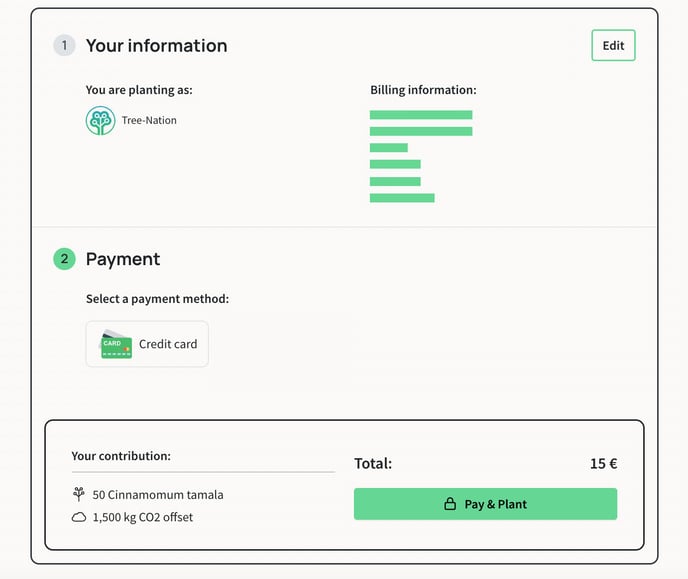 Step 5
Done! You have planted your trees!